Call for Participation

CONVR2010 focuses on the use of virtual and augmented reality for the design, construction, operations and maintenance of buildings and the built environment in architecture and civil engineering. Topics include:
Design visualization
Construction visualization
Building Information Modeling (BIM)
Visual simulation for community planning
Modeling the physics of buildings and infrastructures
3D Geographic Information Systems
3D Engines / game engines
Autonomous Agents in Virtual and Augmented Environments
Human-computer interaction in virtual environments
Mobile and wearable computing
Virtual reality standards for AEC visualization (e.g., X3D, VRML)
Virtual reality in education and training applications
Collaborative visual and augmented environments
Interactive media environments
Ontologies for modeling and visualization
Education utilizing VR/AR technology
Program
Program
Program (PDF)
Timetable


Day 0: NOV 3(WED) 19:00- Reception
(Sendai Excel Hotel Tokyu 3F Oak room)
Day 1: Nov 4 (Thu)
9:30- Reception
10:00-10:10 Opening
10:10-11:00 Keynote (1) Prof. Kincho H. Law
11:00-11:50 Keynote (2) Prof. Nashwan N. Dawood
11:50-12:10 Sponsor's presentation
12:10-13:00 Lunch
13:10-14:00 Session1-A: Mixed/Virtual Reality in AEC
Session1-B: Structural Design in VR
14:00-14:20 Coffee Break
14:20-16:00 Session2-A: BIM and Process Modeling(1)
Session2-B: 3D Scanning and Modeling
16:00-16:20 Coffee Break
16:40-17:40 Session3-A: BIM and Process Modeling(2)
Session3-B: Simulation and Visulalization(1)
17:40 Bus departure for Banquet
19:00-21:00 Banquet at Shokeikaku

Day 2: Nov 5 (Fri)
9:00-10:20 Session4-A: Augmented Reality in AEC
Session4-B: Simulation and Visulalization(2)
10:20-10:40 Break
10:40-12:20 Session5-A: Game Engine and Education
Session5-B: Simulation and Visualization(3)/
User Interface
12:20-13:10 Lunch
13:10-14:00 Keynote (3) Prof. Feniosky Peña-Mora
14:00-14:20 Break
14:20-15:40 Session6-A: Operation and Tele-Existence
Session6-B: Environments in VR
15:40-16:00 Break
16:00-16:35 Closing Session

Excursion: Nov 6 (Sat)
Visit a Scenic and Historical Place in Miyagi.

Accepted papers
Paper List
Venue
The conference is held at Sendai International Center in Sendai, Miyagi Prefecture in Japan.
Registration

Regular registration : 50,000JPY
Student Auditor: 15,000JPY (does not include banquet)
For students who attend the conference as auditors only.

On-line registration has closed on OCT 24.
Please contact contact@convr2010.com if you want to attend
CONVR2010.

On-line Registrants' page (Only for Confirmation)
Important Dates
May 31, 2010: Abstracts due
June 4 or 18, 2010: Notification to authors of abstract review results
August 3, 2010: Papers due
September 3-9, 2010: Notification to authors of paper review results
(We are sorry that reviewing process is a little delayed)
September 30, 2010: Final Submission of final version of papers
Early Registration
November 4-5, 2010: Conference, Miyagi, Japan.
(November 6, 2010: Conference Excursion)
Author and Presenter Information
Paper Submission Guidelines (Final Submission)
The papers must be written in English. You should limit the length of your paper to a maximum of 10 pages (A4 210mmx297mm). A template format is located at http://www.convr2010.com/CONVR_2010_Template.dot.
(Revised on 20th July, The length of abstract should be 250-300 words)
All full papers should be submitted to submit@convr2010.com before due date (30 Sep 2010) with copyright agreement. Please submit the paper in both PDF and Microsoft Word formats as attachments.

Authors who submit final documents agree that at least one author of each paper must register and attend the conference to present the paper. Your paper will not be included into the proceedings if your registration is not received
before 30th September.
Presentation
1. Each paper is assigned 20 minutes for presentation (15 minutes for presentation and 5 minutes for discussion).

2. Please prepare your short CV (less than 100 words, CV_form ) and pass it to the session chair before the session starts. The session chair will introduce you prior to your presentation.

Visa Information
Please refer to the MOFA's website. Guide to Japanese Visas
Accommodation
Sendai Excel Hotel Tokyu
http://www.tokyuhotelsjapan.com/en/TE/TE_SENDA/index.html
*Reservation and payment will be available with conference registration.
Excursion
An excursion after the conference will take you to the famous scenic bay "Matsushima" nearby Sendai City. We will visit a Japanese temple "Zuigan-ji" and lunch with scenic views. You can also enjoy a hot spring if you wish. The excursion will depart from the Tokyu hotel at 9:00am and return around 4:00pm. (10,000JPY, Minimum passenger count:20)
http://www.matsushima-kanko.com/en/index.html
Transport

View CONVR2010 Map in a larger map

By airways
Sendai airport has 2 flights a day from/to Tokyo Narita International Airport,
6 flights a day from/to Chubu Centrair International Airport,
and some international flights from/to China and Korea.

From Sendai Airport to Sendai by Sendai Airport Line (17-25 min, 630JPY)
*ATTENTION!: The bank in Sendai airport is open only from 9:00-15:00 for money exchange from foreign currency. ATM (JP; Japan Post Bank) in Sendai airport is operated from 9:00-18:00 (weekday), 9:00-17:00 (Holiday including Nov 3).
If your arrival time is outside of these business hours, we recommend to exchange your money at Narita Airport or in your country before your arrival at Sendai.
By railways from Tokyo Narita International Airport
(Narita Airport- Tokyo - Sendai)
1)From Tokyo Narita International Airport to Tokyo Station by Narita Express (NEX) operated by JR East. (60 min)
2)Tranfer to Tohoku Shinkansen at Tokyo station
3)From Tokyo station to Sendai station by Tohoku Shinkansen operated by JR East (100-120mn)

Timetables: http://www.jreast.co.jp/e/timetables/index.html
TrainRouteFinder http://world.jorudan.co.jp/norikae/cgi-bin/engkeyin.cgi?Sswin2=TOP (Please select Sendai (Miyagi) )
Tickets: JR EAST PASS SPECIAL is available for foreigners.
Flexible 3-days of unlimited travel in the eastern Japan for 10,000JPY.
Please refer to http://www.jreast.co.jp/e/eastpass_sp/index.html
Historical and Scenic Places
Sendai is located on the Pacific Ocean side of Honshu-island, about 400km north of Tokyo. Around Sendai city, there are many scenic spots and hot springs
Sendai city: http://www.sentabi.jp/1000/10000000.html
Matsushima:http://www.matsushima-kanko.com/en/index.html
(We will visit by excursion)
Yamadera (mountain temple, Yamagata Pref.) :
40 min. from Sendai station by local train (Senzan Line)
http://www.yamagatakanko.com/english/sightseeing/yamadera.html
Hiraizumi : Historical and scenic places (Iwate Pref.).
1 hour from Sendai by train(Shinkansen and Local train)
http://hiraizumi.or.jp/en/index.html
Call for Papers Information (Already closed!)
Proceedings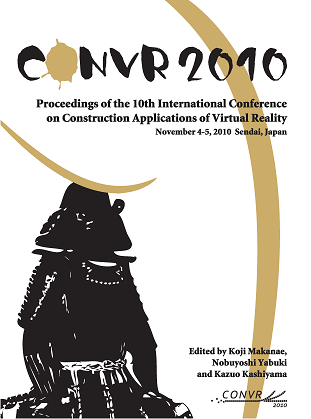 Proceedings of the 10th International Conference on Construction Applications of Virtual Reality (CONVR2010)

Edited by Koji Makanae, Nobuyoshi Yabuki and Kazuo Kashiyama.
Published by the CONVR2010 Organizing Committee
ISBN978-4-9905537-0-8 C3000 \12000E Table of Contents

Download the proceedings now! (96.4MB)

Purchase the printed version of proceedings (Amazon.jp)
Keynote Speakers

We invite three professors as keynote speakers.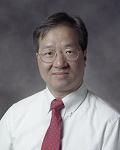 Prof. Kincho H. Law
Professor of Civil and Environmental Engineering, Stanford University (US)
"Emerging Applications of Computing, Information and Communication Technologies in Architectural and Civil Engineering"
Abstract & Biographical Information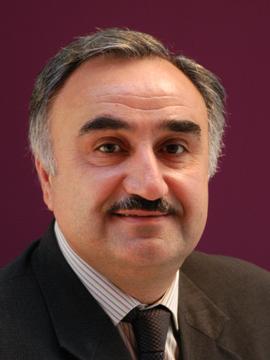 Prof. Nashwan N. Dawood
Professor of Construction, Director of CCIR,Teesside University (UK)
"Building Information Modelling (BIM): A Visual & Whole Life Cycle Approach"
Abstract & Biographical Information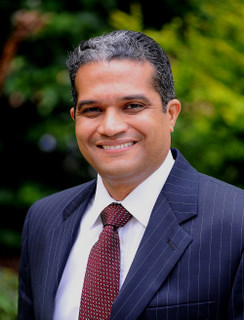 Prof. Feniosky Peña-Mora
Dean of The Fu Foundation School of Engineering and Applied Science,
Columbia University (US)
"D4AR – 4 Dimensional Augmented Reality – Models for Automation and Interactive Visualization of Construction Progress Monitoring"
Abstract & Biographical Information
Committees
Organizing Committee:
Koji Makanae, Professor, Miyagi University, Japan (Chair)
Nobuyoshi Yabuki, Professor, Osaka University, Japan (Co-chair)
Kazuo Kashiyama, Professor, Chuo University, Japan (Co-chair)
Nashwan Dawood, Professor, Teesside University, UK
Tomohiro Fukuda, Associate Professor, Osaka University, Japan
Takanori Terashima, Assistant Professor, Miyagi University, Japan
Kantaro Monobe, Assistant Professor, Miyagi University, Japan
Scientific Committee:
Amin Hammad, Concordia Institute for Information Systems Engineering (CAN)
Charles Woodward, VTT (FIN)
Clark Cory, Purdue University (USA)
Do Hyoung Shin, Inha University (KOR)
Fátima Farinha, EST-Algarve University (POR)
Hans-Joachim Bargstädt, Bauhaus-University Weimar (GER)
Hidenori Watanave, Tokyo Metropolitan University (JPN)
Hironao Yamada, Gifu University (JPN)
Jan Halatsch, ETH Zurich (CH)
Jim Plume, The University of New South Wales (AUS)
John C. Hildreth, The University of North Carolina (USA)
John I. Messner, Pennsylvania State University (USA)
Kantaro Monobe, Miyagi University (JPN)
Kazuo Kashiyama, Chuo University (JPN)
Koji Makanae, Miyagi University (JPN)
Ming LU, Hong Kong Polytechnic University (CHN)
Nashwan Dawood, Teesside University (UK)
Ning Gu, The University of Newcastle (AUS)
Nobuyoshi Yabuki, Osaka University (JPN)
Paulo Dias, Instituto de Engenharia Electrónica e Telemática de Aveiro (POR)
Phillip Dunston, Purdue University (USA)
Puteri Shireen Jahnkassim, International Islamic University Malaysia (MYR)
Ren Aizhu, Tsinghua University (CHN)
Russell Low, The University of New South Wales (AUS)
Sadayuki Yagi, Japan Research Institute (JPN)
Simaan M. AbouRizk, University of Alberta (CAN)
Souheil Soubra, CSTB (FRA)
Takanori Terashima, Miyagi University (JPN)
Takuro Kayahara, Miyagi University (JPN)
Tomohiro Fukuda, Osaka University (JPN)
Vineet R.Kamat, The University of Michigan (USA)
Walid Tizani, The University of Nottingham (UK)
Xiangyu Wang, The University of Sydney (AUS)
Call for Sponsors
We welcome your support for CONVR2010.
If you are interested, please contact us.

Application for sponsorship (in Japanese)
Contact Us
For all inquires, please contact Prof. Koji Makanae via
E-mail: makanae@myu.ac.jp or contact@convr2010.com
Department of Spatial Design and Information Systems
School of Project Design, Miyagi University
Address: 1-1 Gakuen, Taiwa, Miyagi 981-3298, Japan.
Phone:+81-22-377-8368
Fax: +81-22-377-8390